The girls of Duran Duran Keyboardist Nick Rhodes from 1982 - 2000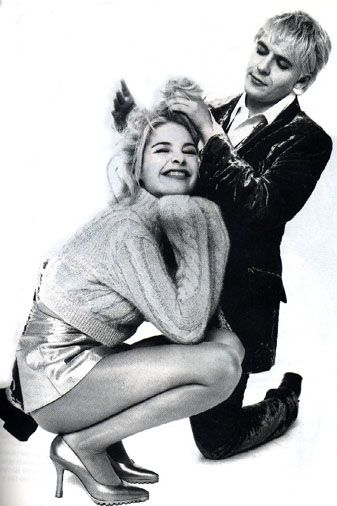 Julie Anne Friedman 1982-1992

The Iowa born daughter of Millionaire William Friedmarin met Nick at a party in Los Angeles during 1982 while working as a model. Nick claimed it to be "love at first sight" and the following day Julie Anne found herself joining the band on their next flight to Kansas.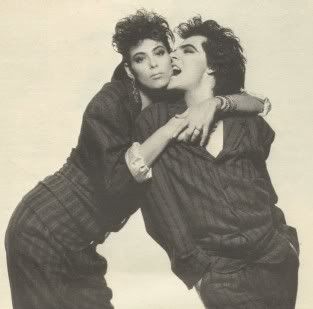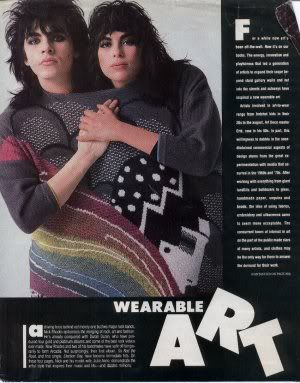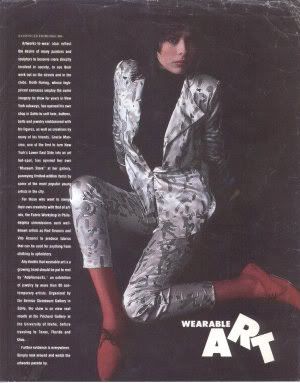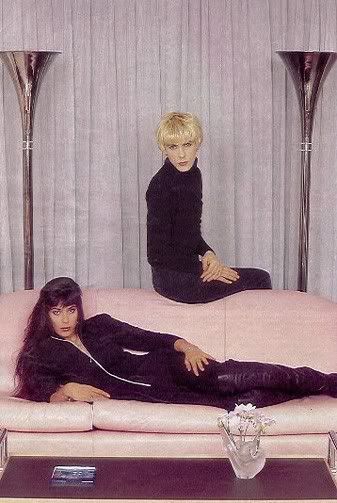 In 1984 they married and held a Reception at The Savoy where absoloutely everything was pink including the bride and groom's outfits and flamingos (take note WAGs, Nick and Julie Anne had the idea first!):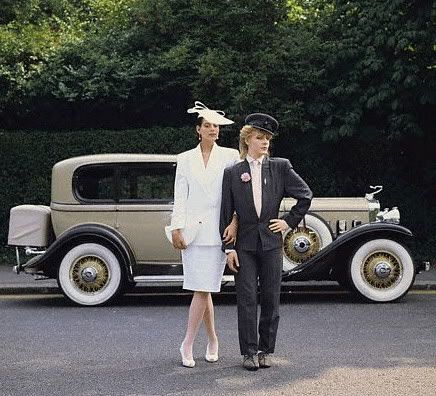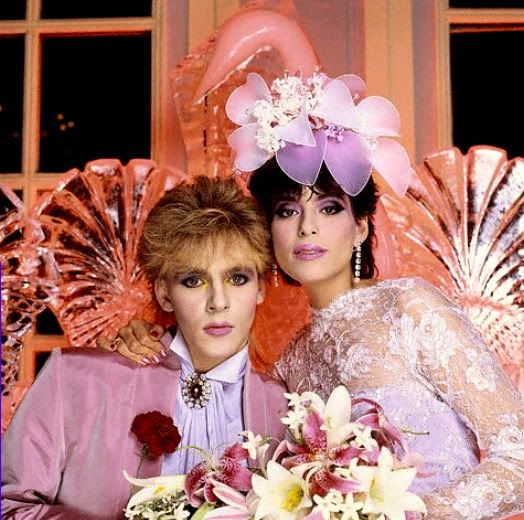 Their only child Tatjana was born in August 1986: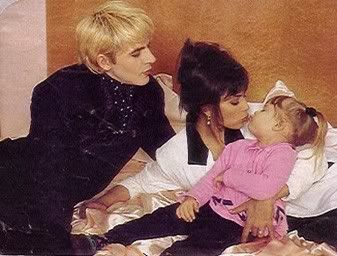 The couple seperated but Julie Anne made use of the annexe in the Art Deco styled mansion they'd set up together in Kensington so that their daughter could continue to live around both parents: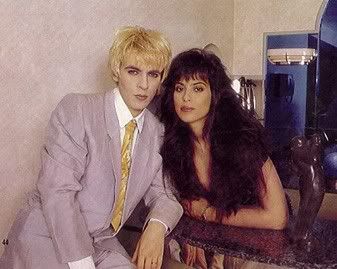 After eight years of marriage a rather messy divorce resulted in Julie Anne reportedly received a $400,000 lump sum with which to buy a new home and $60,000-a-year alimony. She celebrated the result at Brown's nightclub, reportedly announcing: 'I've done it!' Picking up her acting career, she eventually decided to make the move back to Los Angeles with Tatjana living mainly in England with her father.
Julie Anne in Cannes in 1997: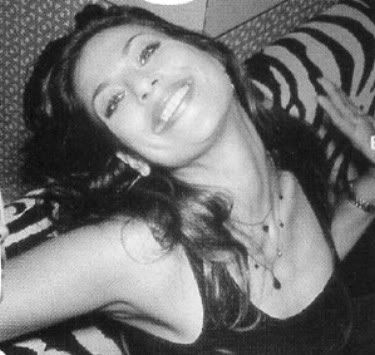 After working as an actess for a few years Julie Anne became a chef and now runs a personal cheffing service called
The Roving Stove
: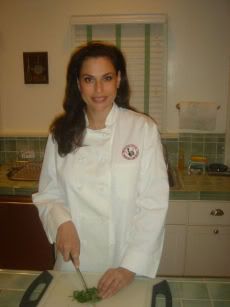 Madeleine Farley 1992-1999
In late 1992, Nick began a long term relationship with the British photographer/filmmaker Madeleine.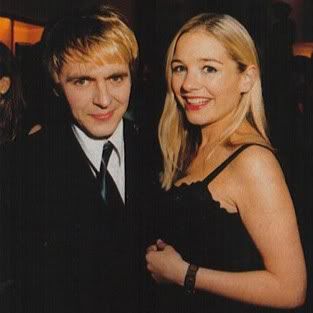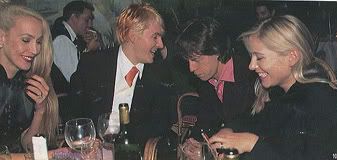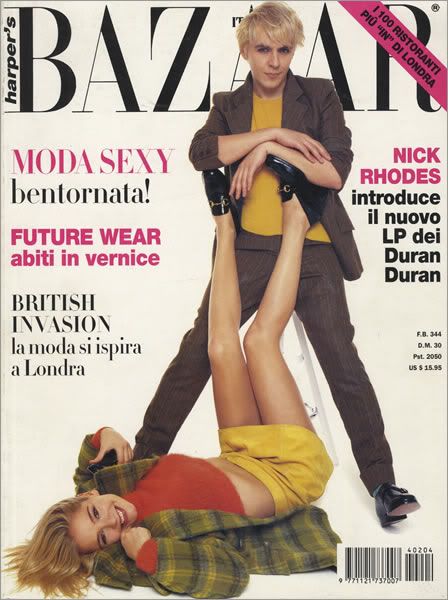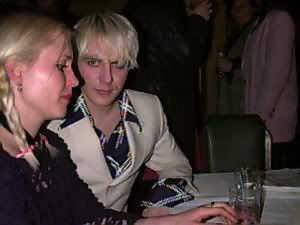 "He used to go to Harvey Nichols and buy all my clothes. He taught me how to wear make-up, how to dress. He's the closest link between gay men and straight women. He was the woman in our relationship. I had a pair of couture fangs surreptitiously made for him - the dentist and I were in cahoots. He'd always wear them in bed, and I'd have on my six-inch Manolos."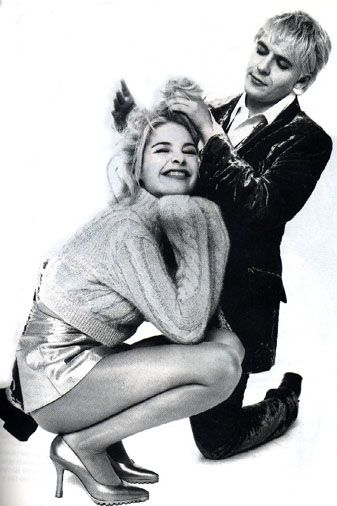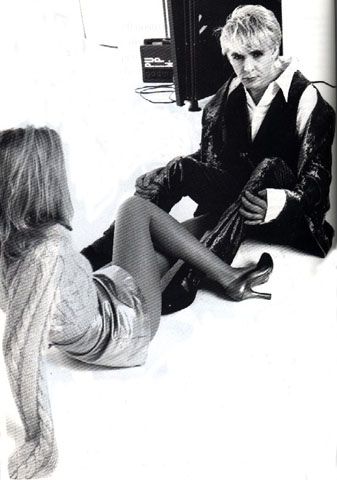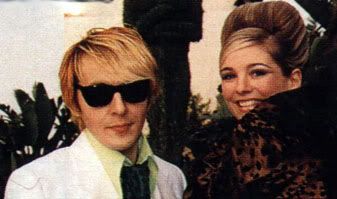 The relationship ended after 10 years leaving Nick heartbroken. A friend of the couple claimed that "Nick, almost Svengali-like, invented Madeleine. He created somebody who walked away. She wouldn't have done so if he hadn't created what she became."
Tara Palmer-Tomkinson 1999-2000
Socialite, heiress, friend of Royalty, "IT Girl" and TV presenter Tara was an old friend of Nick's who he had reportedly helped through rehab.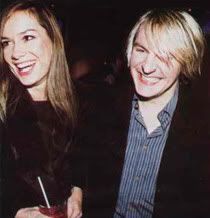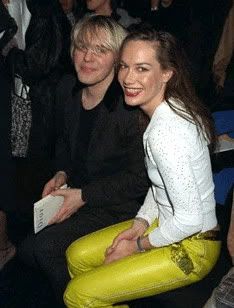 The couple began a short relationship over a few months with friends unable to decide if it was a rebound for Nick from Madeleine, a rebound for Tara from her tumultuous relationship with Greg Martin, a publicity stunt or something more genuine.
Tara with Madeleine: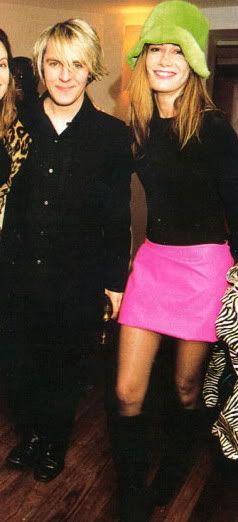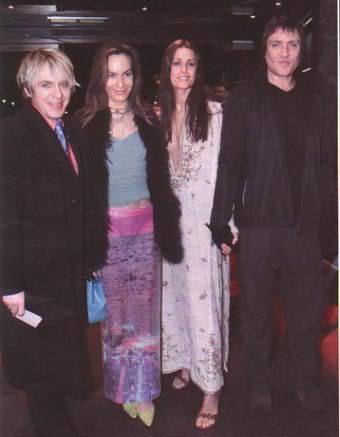 Tara was seen in the press out and about with her new Irish boyfriend before declaring an official split from Nick. The pair remain close friends, are often seen chatting in a corner together at parties and Nick referred to her in an interview two years after their split "I haven't seen her recently, but the last time I did she was adorable".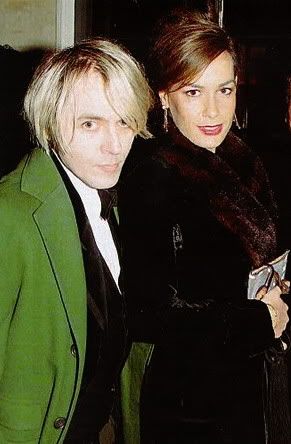 [ part two to follow shortly when I can sift out some inspirational Meredith pictures]
For more pictures and info on Nick's ladies I suggest a trip over to
The Temple Of Saint Nick
Current Mood: complacent
Current Music: Within You - David Bowie